About a month ago my son came up with a very creative new product idea for Pepsi. He was so excited about his idea that he created samples, tested them on his friends and then crafted a product pitch for Pepsi. He looked up where to submit it, wrote his first business letter and rode his bike to the mailbox to mail it. Could this get any cuter?
This week he received a very kind rejection letter from Pepsi along with some really nice Pepsi wearables. Included in the package was really cool shoelaces made from recycled soda bottles. Though his hopes were a little dashed, he was happy with the experience and the gifts.
Eve of Reduction was all over the soda bottle shoelaces! My son let me photograph them before he hung them on display in his room.
This got me thinking about other things made from recycled plastic bottles.
Crafts Made from Recycled Bottles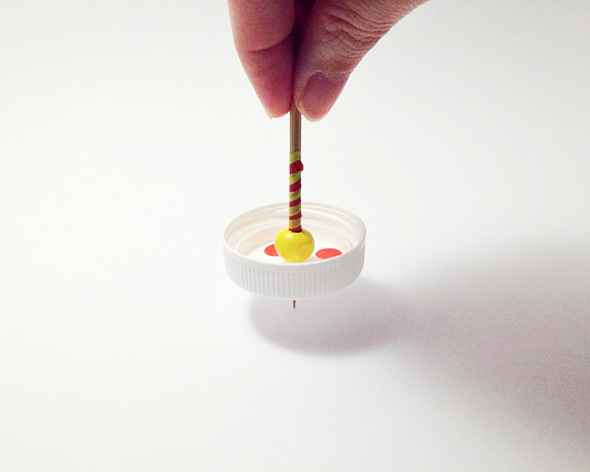 Here's a top or spinner made from recycled plastic bottle caps from ButterflyFish
For this adorable kid's crown you just need a recycled plastic bottle and a glitter glue! See more at Paper, Plate and Plane
Need an apple for the teacher? Check out these recycled teacher crafts from Creative Jewish Mom!
Eve of Reduction has used plastic bottles to make Christmas ornaments and a back scratcher, to name a couple!
Let me know if you have any crafty ideas for recycled bottles!
Eve of Reduction Free Seasonal E-Newsletter; Extra tips and wit on Facebook; Reduction Beauty on Pinterest 
The debut DIY home decor ebook Rooms Repurposed: A Purposeful Home, A Purposeful Life
The DIY lifestyle book (includes 10 upcycling tutorials); and the guide to creative streams of income ebook (only $2.99).